On Saturday November 5, 2016, Marie-Aude Baronian, Director of the MA Film studies, will be a speaker at the symposium Meet in the Middle:  Stations of Migration and Memory Between Art and Film. In the context of a retrospective on the video installations of filmmaker Atom Egoyan (at the MacKenzie museum) and an Armenian film series (organized by the University of Regina, Canada) she will be talking about testimony and otherness in Egoyan's work.
Visit the Meet in the Middle Project Website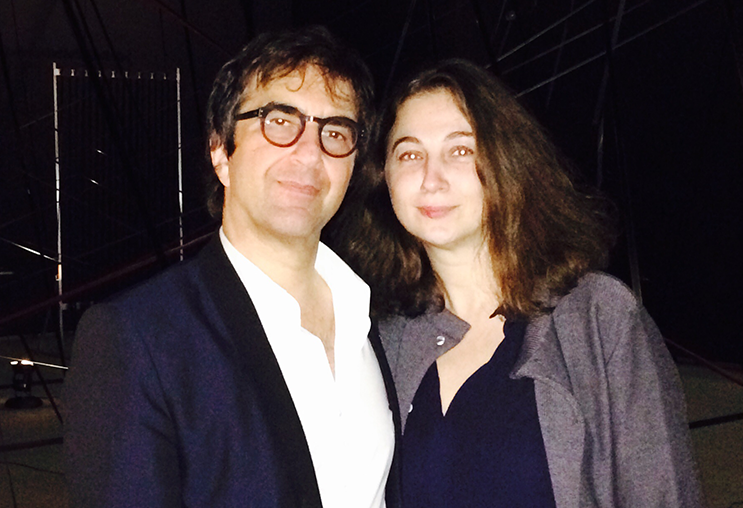 Atom Egoyan (left) and Marie-Aude Baronian (right) at Steenbeckett, MacKenzie Art Museum (Regina, Canada), November 2016.